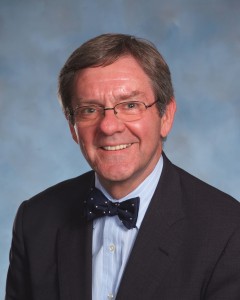 Paul Florenz was born in Lawrence, Massachusetts and grew up in the Boston area. He graduated from Phillips Academy in Andover, MA and then attended Dickinson College, where he earned a B.S., carrying a double major in English and Geology. Mr. Florenz was granted his Juris Doctor degree, Cum Laude, from The New England School of Law in 1979.
Mr. Florenz came to Bethlehem and began his practice with the firm of Kolb, Holland & Taylor in 1979. In 1991 he and Jacob Kolb merged their practice with Constantine M. Vasiliadis to form Kolb, Vasiliadis & Florenz. He has been admitted to practice before all Pennsylvania Common Pleas and Appellate Courts, the U.S. District Court, Eastern District of Pennsylvania, the U.S. Court of Appeals, Third Circuit, and the U.S. Tax Court.
Mr. Florenz served as Assistant City Solicitor for the City of Bethlehem from 1990 to 1998, in which capacity he acted as advisor to the Bethlehem Police Department, Fire Department, Tax Office, and Purchasing Office.
His professional associations include membership in the Estate Planning Council of the Lehigh Valley, the Pennsylvania Bar Association, and the Bar Associations of Lehigh County and Northampton County, where he has served as Chairman of the Probate and Trust Committee, the Banking and Business Law Committee, and the Naturalization and Citizenship Committee.
Community involvement is important to Mr. Florenz. He is a member of the Union League of Philadelphia, the Bethlehem Rotary Club, the Board of Associates of Lehigh Valley Hospital, and the Board of Professional Advisors of the Lehigh Valley Community Foundation. He served as President of the A.B.E. Swim League for 8 years, and is presently a Member and Vice President of the Board of Managers of the Bach Choir of Bethlehem. He has served as President of Lutheran Manor of the Lehigh Valley, an independent living facility for the elderly and disabled, from 1985 to the present.
Mr. Florenz conducts a general civil law practice. He has 35 years' experience in the area of Estate Planning, including tax planning, Wills, Trusts, Powers of Attorney, and Health Care Powers of Attorney and Living Wills. In addition, he and his experienced staff provide full representation in the Administration and Settlement of Decedents' Estates. For many years he has advised business clients in the areas of incorporation, contracts, employment issues, and more. Mr. Florenz writes policies for Fidelity National Title Insurance Corporation and conducts real estate settlements for purchase and refinance transactions for residential and commercial clients. He is a zealous advocate for adoptive parents, and has many years' experience in adoption procedures and court proceedings, including adoptions by same-sex couples.
Mr. Florenz is ably assisted by paralegals Jane Florenz and Monica Miller, who have more than 30 years combined experienced in serving our clients.